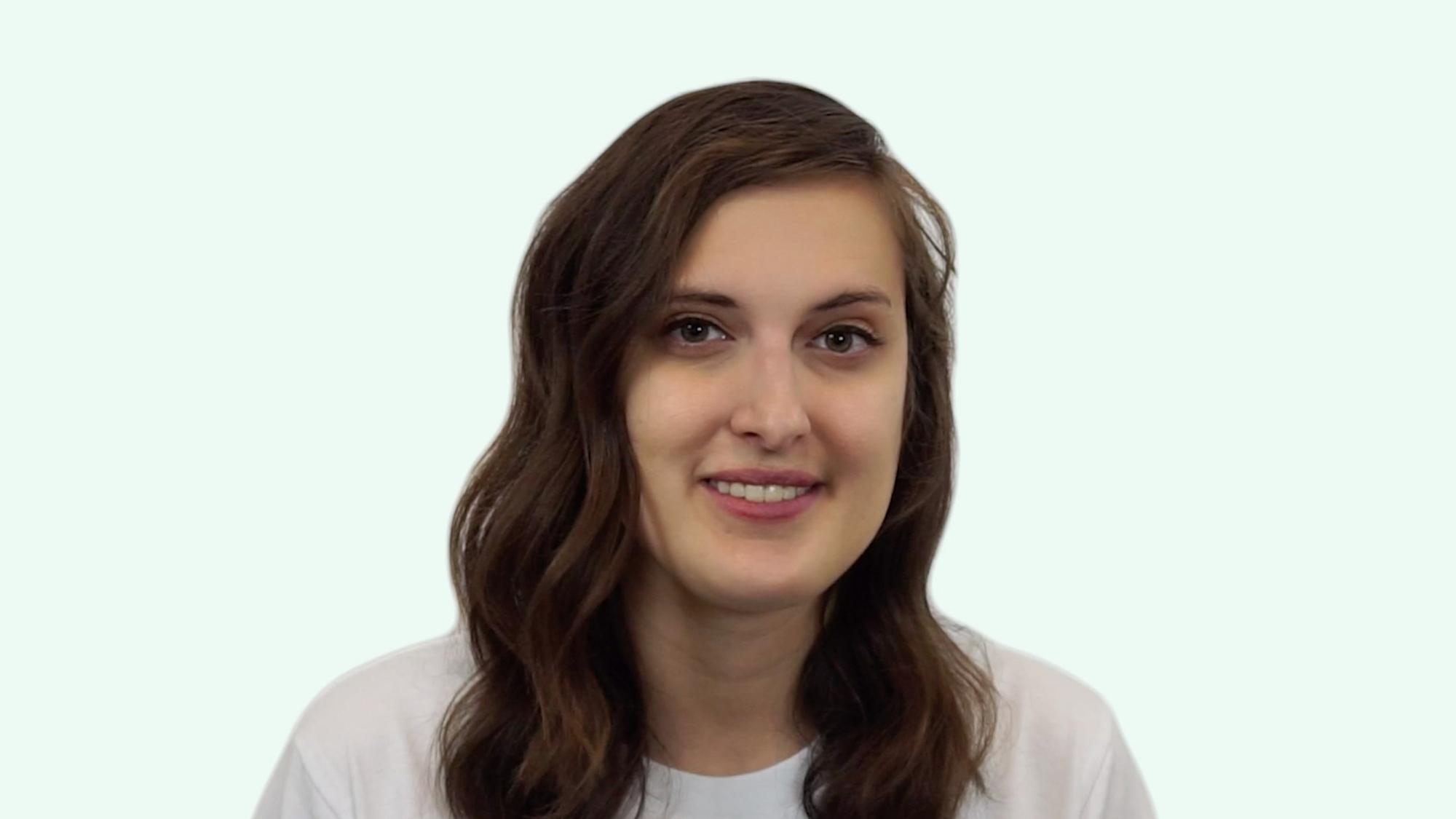 How to Use A Quiz to Grow Your Email List
Why quizzes are a great way to get people to sign up for your email list.
In this course, you'll learn how to
→

How to use a freebie to grow your list

→

The pros of using quizzes

→

How quizzes and email marketing work together
By the end of this course you can
→

Pick the freebie that's right for your brand and audience

→

Make a lasting impression using quiz content

→

Ask quiz questions that help you strengthen your messaging
Are you overwhelmed with choosing what freebies to offer your customers? Maybe you've got a few freebies that you've sent out to your audience, but your subscription rate is low. You're giving out free value. Where's the growing email list?
We've got Kayla Hollatz, an experienced copywriter and content team member at interactive quizzes. She's going to review more on freebies and teach us about a relatively new piece of content – quizzes. They provide a plethora of benefits that Kayla will detail in this course.
Here's Kayla on freebies and quizzes:
You've been learning so much about email marketing, and now that you're starting your email list and thinking about your strategy, you might naturally be thinking, how in the world do I even get people to sign up for my email list.
Freebies are going to make that a whole lot easier. You might have heard the term freebies, lead magnets, downloadables; they're basically all in the same family. Essentially, you are giving a free resource to your new subscribers just for signing up for your email list.
One reason why freebies work for your email list is that you give some upfront value through that free source. If you're able to deliver something of value for free, it's natural for that person who joins your email list to think, okay, this is how much I get for free, I can't imagine what I could get if I invested in the products and services that you offer. That's the thinking that we want to inspire with our freebies.
One of the best things about creating a freebie is that you get to choose the topic, but it's essential to make sure that it's something relevant to your audience and it can tie into the products and services you offer. Freebies are also going to give your audience something to remember you by. Just think for a moment, how many email lists you've signed up for, maybe a few months later, you got an email from somebody, and you don't even remember how you got on their email list. Obviously, that's not the intended experience we want to create for our email subscribers.
Think about the content that you can deliver to them that is going to be the most memorable. That way, when your emails pop up in their inbox, they know who you are, what you do, and how you can serve them best.
Lastly, freebies can help you solve a problem right away for your audience. When you help someone solve a problem, it will help you be associated with being the solution. That's a powerful way for you to create a more personal connection and be part of their transformation. Besides, most of our businesses exist to solve our customers' problems. So being able to do that upfront through your freebie will only show your audience more of what's to come.
So, what kind of freebies do you want to offer to grow your email list? There are so many different formats and styles that you can choose from – anything from pdf guides to templates to checklists to workbooks and worksheets.
One of the freebies I want to teach you about today is quizzes. Quizzes are one of those up-and-coming freebies that more and more business owners are using. You might know some friends or other influencers in your field who are currently using them. If you are asking yourself if they are a good fit for your business or worth it to you, I'm going to go over some of their benefits and why you might want to offer them to your audience.
BENEFIT #1: FUN EXPERIENCE
You're creating a fun and interactive experience for your audience, which is important because you can't do the same when you're delivering a pdf that may end up sitting in their folder a while before ever being opened. We don't want that to happen to our valuable free content. You can use a quiz to give some of that free content, but instead, you are giving it after someone takes a quiz and is able to select their answers after a series of questions.
BENEFIT #2: AUTOMATION
One of the great things about using interactive quizzes that you build digitally is you can automate the entire process. You don't have to do all that manual work anymore. You set it up once, and it's going to run on autopilot all on its own. You're going to be able to create that fun, interactive, and personalized experience for your audience without putting work on your plate day in and day out.
If anything, it's going to save you time because you're not going to have to spend all that effort personally recommending which products or which services you offer are going to be best for each person. You can set up your quiz to do that work for you. Think of it as your 24-7 sales machine.
BENEFIT #3: FOLLOW-UP EMAILS
Think of the emails to use afterward to nurture your audience and create even more of that experience. You're probably going to see your open rates and click rates go up when you use these emails. You're not only talking about unique strengths and characteristics that you learned about your audience through the quiz, but you're also going to be able to give them valuable resources tailored specifically to them. They're going to feel hand-selected, and it's also going to be specific to their desires, motivations, habits, skill level, and where they'd like to be.
You can choose anything that fits your business, but when you can deliver that kind of experience through your quiz and continue it through email, you're going to be able to create an insane amount of trust. We all know that trust allows people to feel more comfortable and confident in buying from us.
BENEFIT #4: INDIVIDUALIZATION
You're going to be able to treat people more as individuals. Think about it from a psychological perspective. The more that you're able to learn not only who your audience is but how they think, the more you're going to be able to supply them with the right kind of resources and information that they can trust.
By investing more time into making your audience member feel like an individual rather than just another number that you're adding to your subscriber count, you'll feel like you're specifically making a connection with them, that you care about them. You're not just saying it; you're showing it through the quiz that you're creating.
What's remarkable is your audience is going to think you're creating this quiz for them to get to know themselves more and to be able to access some self-discovery that they haven't been able to yet.
BENEFIT #5: AUDIENCE DATA
You're going to be able to look at the data behind how your audience is answering different questions. As they learn more, you probably learn more than they do. That can be valuable for you as you revisit some of your offerings and figure out the best way for you to sell your products and your services.
When you're looking at the data, it is for you to find the story behind it. It's not all looking at the exact percentages of which person selected which answer and how often. It's more so can we figure out if we can ask questions to help us get the information we need to strengthen our marketing and messaging so we can connect more with our audience, and that is where the money is.
So, you can ask questions inside your quiz to help you understand what stage of business or life your audience is in, what they're most interested in learning, and what their current skill level is. Instead of sending out a boring survey to your audience, you're able to create that fun and interactive experience and input those questions in between the fun and personality questions that will delight your audience.
BENEFIT #6: NATURAL PROGRESSION
It will be natural for you to bring new visitors through the quiz and entice them to sign up for your email list to see more of their results. Think about it. You're going to be able to deliver those results through your email. It'll be easier for your audience to remember who you are and lead them to be more willing to open your future emails because it'll feel personalized.
It's all about getting your audience over into your Flodesk workflows that will send those emails out and continue nurturing that relationship. The quiz is just the delightful start of everything you're going to be doing behind the scenes in your email list. That's why quizzes and email marketing go hand in hand together so well.
You might be wondering, does it actually work? I can say from my personal experience, it does. When I first launched my quiz, I was able to grow my email list by 700 people on the first day. It was during my website launch, and it stole the show.
I love seeing so many other business owners generate six or seven figures from their quizzes at times. Others have been able to grow their email list by 200 – 300%. A lot of the average conversion rates for quizzes are somewhere around 30-60%. My quiz is about 55% which blows the average conversion rate of about 7-10% for lead magnets out of the water.
I think there are as many reasons to use a quiz for your business as there are for your audience. It is the best of both worlds. If you want to learn more about interactive quizzes, how you can build one for your own business, and how you can connect it all to Flodesk, go to tryinteract.com and sign up for a free trial. Make sure you dig into your Flodesk workflows to make all of this happen.
Thanks for reading through the course!
Want to learn more strategies to grow your list? Check out why focusing on your target audience can help.
What to Watch Next
How to Use Video in Emails
How to Use Flodesk Workflows to Automate Your Freebie Download
Tips for Starting a Business: 5 Questions You Should Always Ask
Your certification
Share your
achievement
with the world