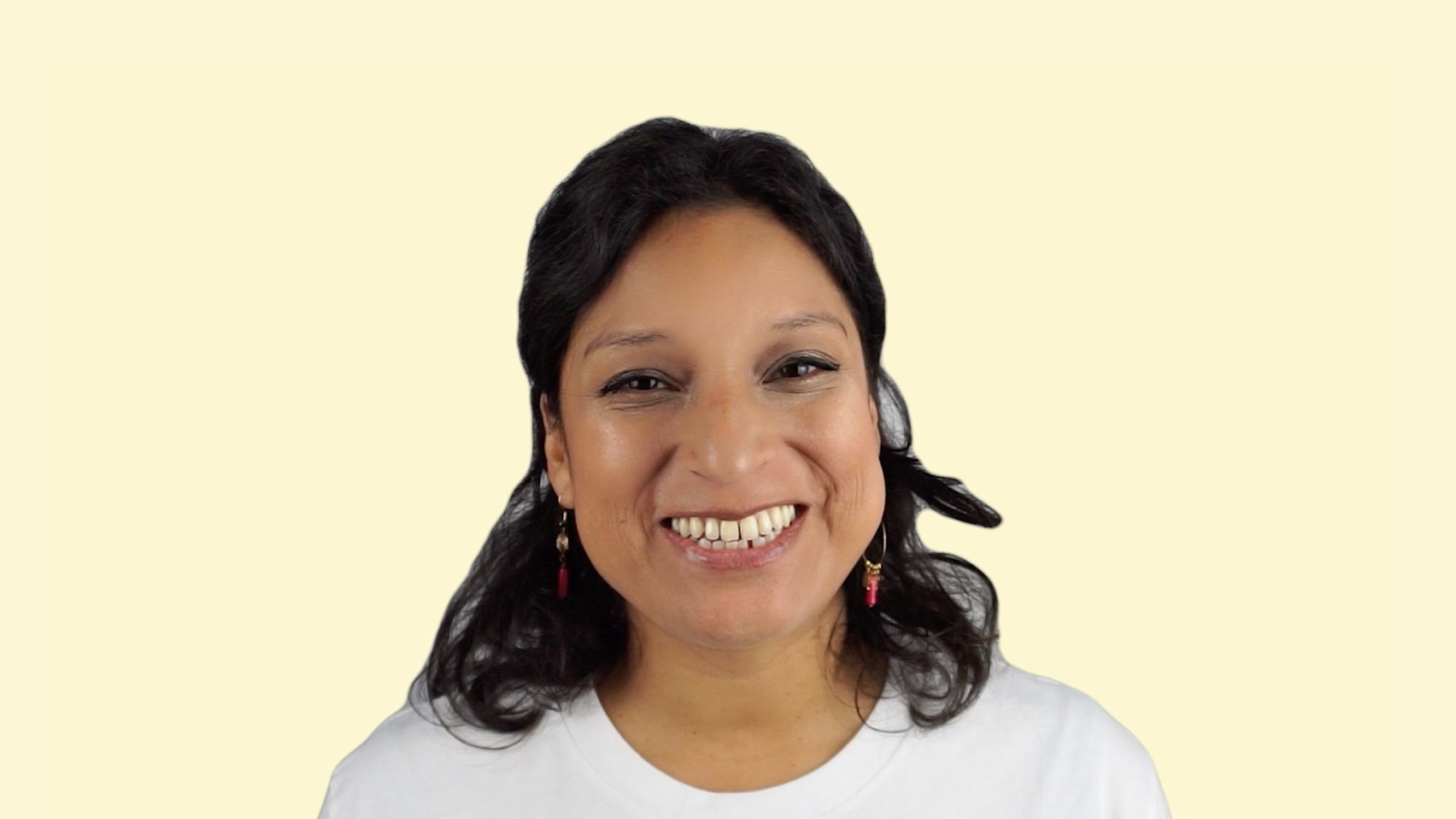 How to Write a Newsletter (a Really, Really Good One)
Learn the best structure and exact steps for how to write a newsletter that will help you grow your business.
In this course, you'll learn how to
→

Set a newsletter cadence

→

Give your newsletter purpose

→

Present and solve a problem your readers care about
By the end of this course you can
→

Send newsletters consistently

→

Write attention-grabbing emails

→

Share your expertise to get more clients and sales
How to Write a Really Good Newsletter in 11 Steps
In 2020 alone, email users sent and received over 306.4 billion emails every day.
This means there are many people and brands vying for the attention of the same people you're sending emails to.
But despite this, email continues to be one of the best channels to engage with potential customers or users. In fact, 51% of consumers prefer brands contacting them through email.
So how do you make sure your email newsletters stand out and get attention—with the billions of emails people send every day?
We've got a foolproof step-by-step guide for making your newsletter just too good to skip over.
In these course notes, you'll get guidelines on how to write a newsletter from Christine Hansen, CEO of Christine Means Business, where she helps others build and scale flourishing online businesses.
Let's dive in!
11 quick steps on how to write a newsletter
1. First, make "a consistency commitment"
There's a reason we have the phrase "consistency is key."
On a brand level, consistency leads to an average of 33% in growth. In other words, consistency helps in building brand awareness, which leads to business growth.
The more consistent you are with your email newsletters, the more trust you build with your subscribers—and the more your business grows.
But this begs an important question here: how do you make a "consistency commitment"?
How to make "a consistency commitment"
The idea of a "consistency commitment" is that you're regularly delivering relevant content to your newsletter subscribers.
So avoid the temptation you may have to bombard your audience with emails. If your focus is on sharing useful and interesting content that you can keep up with, you're golden!
The exact frequency of your emails is up to you—it could be a daily, weekly or monthly newsletter. This completely depends on your writing process and how much time you can dedicate to it.
Pro tip: You can always dial up or scale back your cadence in the future. Choose what seems possible long-term and commit to a timeframe to trial it.
For example, you could start a weekly newsletter and try that for 2 months. At the end of your "trial period," make an assessment of if that schedule works for you and decide if you want to increase or decrease frequency based on your learnings.
2. Write emails walking backwards from your goal
In most cases, you won't be writing newsletters just because it seemed like a fun thing to deliver to your subscribers.
There's almost always a goal you have in mind or an action you want your subscribers to take after or while reading your newsletter. You probably want them to click a link, reply to your email, etc.
So whatever your goal is, keep it in mind so you can write newsletters that help you achieve that goal.
That's what we mean by "writing emails walking backwards from your goal."
For example, the team at Yummly (a cooking and recipe app) wanted their subscribers to check out some of their food recipes. So they wrote a newsletter to help them achieve this goal.
Once you open the email, you can easily tell they wrote it with their goal in mind—to get their subscribers clicking through the pictures and links to get their recipes.
Yummly's goal was to use the email to share their recipes and persuade their newsletter subscribers to click through and read them.
This goal guided how they wrote the email; they designed everything in it (the pictures, structure, buttons) to get their audience to click and read the recipes.
3. Use a catchy and to-the-point subject line to increase your open rates
Your email subject lines are your first shot at grabbing your reader's attention.
And 33% of email recipients open an email based on your subject line alone.
So you want to make it catchy and to-the-point. And making it catchy simply means phrasing it in a way that communicates some value your subscribers won't want to refuse.
Here are some great examples of some catchy and precise subject lines:
Look No Further. It's Right Here! (by Jumia Food)
The easiest product to sell online (by Bob Bly)
How to reach new followers on Instagram (by Larry Kim)
Ideally, your email subscribers should see your newsletter's value in your subject line within the first three seconds of reading it.
Email subject line tactics that'll help increase your open rates
I. Ethically create a fear of missing out (FOMO)
Example: "This is exclusive...Are you coming?"
II. Inspire curiosity
Example: 75% of content writers make this mistake. Do you?
III. Offer some uncommon value
Example: Free gift with every purchase—TODAY ONLY!
And did you know that including the word "free" in your email subject line can boost its open rate by 10%?
IV. Create a sense of urgency
Example: LAST CALL! Final reductions on discontinued products
Fun fact: Creating a sense of urgency or exclusivity can give your email a 22% higher open rate!
To learn more about how to increase email open rates, read How to Get People to Open Your Emails.
4. Start your emails talking about a problem your subscribers have (and that your offer solves)
Some of your best newsletters will start with you talking about your audience's pain points. So keep that in mind when you want to write a newsletter.
For example, veteran copywriter Joel Klette has an email list where he shares content about copywriting. And he knows he has senior copywriters on his list who may be looking to outsource some of their work but hiring writers is a huge problem for them.
So Joel sent out an email and opened with the following in his first paragraph:
"Ever found yourself angrily rewriting all of the content that the writer you hired put together?"
With the first paragraph like this, Joel is prioritizing talking about his audience's problem in this newsletter. And if they really have the problem he's describing, they'll be interested in reading the rest of his email because it's valuable information to them.
As a professional, one of your strengths is seeing your customers' or audience's pain points in a way that they can't. And this is because you spend most of your time talking to them, seeing their complaints, seeing their aspirations, and so on.
This expert knowledge you have about them is an advantage. So when you start your newsletters talking about their challenges, they're bound to read the rest of your emails.
How to start your emails talking about a problem your subscribers have
In most cases, starting your email with your audience's problem doesn't mean you should explicitly say "you have this problem."
You can start by asking them a question related to the problem they have—much like what Joel did in the example above.
And then you put a bit more emphasis on that problem and share more about how it's afflicting them, so they'll know you know what you're talking about and why they should listen to you. (We'll discuss this more in #5 below).
5. Emphasize how their problem is affecting them
Emphasizing your audience's pain points and how it afflicts them will make them spend more time reading your newsletter.
The more you emphasize the level of affliction they're facing with a problem, the better they'll understand why your solution (product, offer, etc.) is relevant.
And once they understand the importance of your solution, there's a good chance they'll want to solve their problem with your solution (i.e., whatever you're offering to solve it).
Here's a great example from Flo (a women's health app) of what emphasizing your audience's pain point looks like. Here's how they did it:
They opened the email with the promise of a solution to a problem many of their subscribers have: "You can beat cramps"
They have a section that spells out exactly what their subscribers' problems are with cramps and the benefits they'll get from their course.
How to emphasize how your audience's problem is affecting them
To help your audience understand the impact their problem has on them, you'll need to explain how their problem affects them.
This means you'll need to be a good storyteller to know how to write a newsletter. For every newsletter you write, you'll need to come up with interesting ways to introduce their problem and put some emphasis on how it's afflicting them. That's what being a good storyteller means in this context.
6. Recommend a quick and actionable solution
Once you've identified a problem and emphasized its impact on your audience, you've left a great opening to position your product, service, or even your content as a solution.
For example, in the newsletter example we shared earlier, the Flo team recommended their course as a solution to their audiences' cramps problem. The course can be easily accessed through a single click.
By making it quick and actionable (or practical) like Flo did, your audience is more likely to act.
7. Include ONE primary call-to-action (CTA)
The secret to conversions is focus.
Newsletters riddled with multiple calls to action (CTAs) are always prompting the subscriber to go in different directions. And sometimes, having too many choices can lead to being overwhelmed and doing nothing at all. So it's best to focus on one CTA.
You'll notice this in the examples we've shared above from Yummly, Flo, and Joel—their emails all have one call-to-action each. Whether they're asking their subscribers to get on a waiting list, sign up for a course, etc; they're all focusing on asking subscribers to do one thing at a time.
Pro tip: You also need to be clear on where the button will take them. For example, if you're asking them to read a blog post, use a button that reads "Read the full blog post."
8. Use lots of white space
"White space" in your emails doesn't necessarily mean blank spaces colored white. They're simply blank spaces you intentionally leave in your newsletters to make them look clearer and uncluttered.
If you're unsure how to use white space in your newsletters, check out some of the Flodesk newsletter templates for inspiration.
Flodesk comes with email templates that help you balance white space with your newsletter content. This is a great starting point, even if you plan to make design changes.
By the way, at just $38 per month, Flodesk offers users unlimited templates, email sends, unlimited subscribers and unlimited access to all features. Try it for free.
Unlike many of its competitors (like MailChimp, etc.) that charge more as members grow their lists and send more emails, Flodesk offers a unique flat pricing model.
9. Use engaging, well-structured content
In the era of short attention spans, messy, overwhelming content won't capture your readers' attention.
So designing the flow of your content is just as important as selecting nice visuals. It keeps your audience engaged and more likely to take action.
How to use engaging, well-structured content
Here are some things to keep an eye on when building the content of your email:
Are the sections clearly marked?
Does the progression of one content block logically flow to the next?
Is it clear what action you want the reader to take next with an obvious, focused CTA?
Are there any opportunities to make this more exciting?
Formatting helps guide your reader through an experience just as it would on a blog. Thankfully, Flodesk's Email Builder is incredibly intuitive—which means that it's easy to build and format your email content in a way that looks beautiful and captures attention.
10. Check for mobile responsiveness
46% of users will open their email on their mobile devices, which means mobile responsiveness is one essential component you should always keep in mind when designing and creating your content.
But when subscribers open your newsletter on their mobile device and see it's not loading probably, chances are they'd close it and go do something else with their time.
And when this happens consistently, you might start seeing more unsubscribes than normal.
How to check for mobile responsiveness
Your newsletter software would likely have a functionality that helps you optimize emails for mobile.
For example, if you're using a tool like Flodesk, your newsletters are automatically mobile responsive.
You can easily toggle between desktop and mobile previews while creating your newsletter. This means that whatever you create will be optimal for whichever device your customer uses.
11. Personalize wherever possible
Personalization goes beyond using your subscribers' names to greet them in emails. Instead, it's putting high-quality, relevant content in front of the exact person who needs it.
For example, if your subscribers are app developers, personalizing your newsletter content for them means you're not sending them emails on marketing. Instead, you're sending them content on topics they're interested in like the latest news in the web development industry, and so on.
Personalizing your email will help you to connect with your target audience in a way that'll make them feel your email is directed to them alone—even though you're sending the same email to several other subscribers.
In fact, 82% of consumers feel more positive about a business after they consume custom (personalized) content from them.
To learn more about how to connect with your audience in your email campaigns, check out 3 Tips to Connect with Your Audience in Emails.
How to personalize your content
Once you get into a good rhythm with your newsletter and start to learn about what works for your target audience, try segmentation for better personalization.
Segmentation means classifying your subscribers into different groups so you can send each group marketing content that's personalized and relevant specifically for them.
The more personalized your content is, the more likely you are to convert.
FAQs on writing email newsletters
How do I start writing a newsletter?
Writing a newsletter is simpler than you might think. Here are some steps to consider when starting yours:
Decide how you'll build your email list. You can do it with or without a website. To learn more about how to build your email list, check How to Build an Email List Without a Website. If you don't yet have a website, you can still build an email list with Flodesk using a full-page form. This landing page can be totally customized to your branding so that it's seamless throughout the experience.
If you have a website already, you may consider using a pop-up. This might be triggered when a website visitor hovers over the "close" tab in the browser. Whichever you choose, having a place for visitors to subscribe to your newsletter is a great place to start.
Decide how and when you'll send your email: To keep things simple, you may want to design and send your email on the same platform. Luckily, a tool like Flodesk makes it easy to collect and segment email addresses.
Finally, you'll want to decide when your newsletter should go out. Studies have shown that the most popular time to engage with emails is between 8 pm and midnight. But when you send it is entirely up to you!
What should I include in a newsletter?
The short answer: whatever provides value! But here are some things you may want to include:
Catchy subject line
Personal greeting (Hey, [NAME])
Nicely formatted text
Headers
Images
CTA Buttons
GIFs
Article previews
Feedback prompts
And don't forget to add an unsubscribe (or opt-out) link in every email you send, starting from your very first welcome email to your subsequent newsletters. In some countries, this is a legal requirement.
And in general, it's just good practice as a frustrated subscriber is more likely to take the issue to public spaces such as social media or fill your customer support inbox!
How to write email newsletters using Flodesk
If all this newsletter talk has you feeling a little overwhelmed, Flodesk may be the perfect solution for you.
Flodesk makes it easy for beginners and experts alike to build their email lists, engage their audiences and convert subscribers into customers — all without a website.
This platform is perfect for creating beautiful, intuitive drag-and-drop designs that will delight your subscribers whenever they open it!
Here's how you can get started with Flodesk:



Browse templates to start from


Play around with drag-and-drop content blocks and build your email


Preview your email to make any final adjustments


Send yourself a test to be double sure


Choose your audience


Send!


It's as simple as that! No fuss, just fun, beautiful emails direct to your customers' inboxes.
Once you're ready to graduate from just a newsletter, you can start to develop email workflows that can guide your customers through a journey and drive your sales. To learn more about how to develop email workflows, read How to Create Your First Email Workflow in Flodesk.
Learn, adapt, repeat
Newsletters may only be one type of content you create, but they are a great way to achieve many content marketing goals.
To get the best out of your newsletter, you'll likely have to run multiple experiments and send out multiple newsletters.
This can include testing different CTAs, types of content, template designs, subject lines, offers and more. Make sure to understand your metrics, such as open rates and click-through rates, so you can maximize your learnings.
The longer you keep your newsletter going, the more you'll learn. Eventually, you'll have a highly effective, impactful channel that brings in leads, sales or whatever else you're aiming for.
Oh, there's one last tip before you go: don't forget to send yourself a test email before sending any newsletters to subscribers. You never know when it will save you from a big mistake!
Your certification
Share your
achievement
with the world