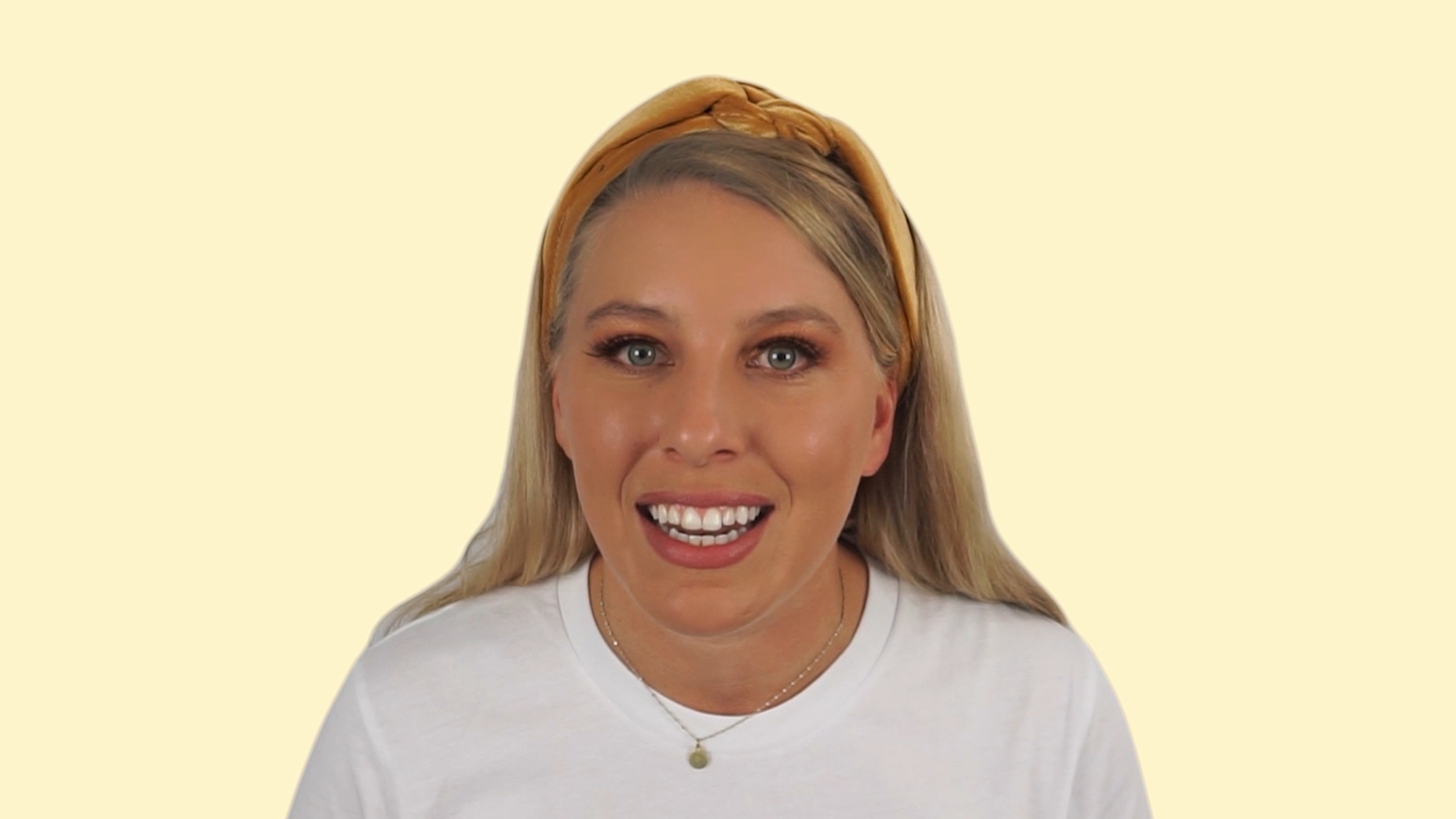 3 Steps to Tell Your Founder Story
Learn one of the best forms of marketing your business: Telling your founder story.
In this course, you'll learn how to
→

Share your story in an authentic way

→

Include the three parts every founder story needs

→

Show the human side of your business
By the end of this course you can
→

Describe the birthplace of your idea

→

Keep it real with how your business began

→

Use your founder story to quickly connect with people in your marketing
How did you get started? When operating a business, this is bound to be asked, over and over. Fumbling over your words here can spoil that initial connection and ruin any opportunity of advancing a relationship - OR - it can lead to a prosperous partnership, a lifelong customer, a proud supporter who wants to share your stimulating story with all of their friends.
In this course, Jess Ekstrom, founder of Headbands of Hope, first walks you through the importance in your founder story, tells you how she started, and then dives into the 3 simple steps to tell your founder story.
Here's Jess's teachings:
One of the best forms of marketing - your founder story is your business's evolution and can establish trust between you and your customers, aka your people. If told authentically, your founder story helps 'customers' feel less like customers and more like they're part of the business.
I started Headbands of Hope because I wanted to give headbands to kids with cancer. For every headband sold, one is donated to a child with an illness. I originally started from my dorm room in college. Today, we've donated almost one million headbands, reaching every single children's hospital in America and 22 countries.
When people feel like they're part of your team, they want to help you get to the finish line. I've broken down how to tell your founder story into 3 steps so your people will feel more connected to your business.
DISCOVERY MOMENT
This is the birthplace of your idea. Not just an 'aha' moment, but more like an 'OH SNAP' moment. Take them to the exact moment that you discovered this problem that you are solving through your company.
It doesn't have to be world hunger or some global problem, it can be the little things. Be as specific as possible. Share your feelings on the matter. People become alive when they are in it when they feel like they are there.
FIRST STEPS
What was the first thing you did after your first 'OH SNAP' moment? People love to know what your first actionable steps were. Everyone has ideas; the first steps are what made you different. People want to connect with those first steps.
Founder of Spanx, Sara Blakely, a fantastic person, and one of my business idols is always keeping it real. She began by shipping Spanx out of her apartment and went begging to department stores to give her a chance by lifting her dress and showing her Spanx. By showing people the human side of her business, she is able to differentiate herself from competitors with a near-identical product.
I began with no idea how to start a website or e-commerce site. So I went to the computer design department at my university, bribing anyone who could help with Chipotle burritos, or as I called it 'burrito strapping the business.'
Take them to those first days. What were the first steps that you took after you got your idea to where you're at now.
LOOK AT THE FUTURE
What you can't look up on Google is someone's dreams, someone's aspirations for their business. Share what you want the future to look like, and where you want to go with your business. In sharing your vision for what you hope to achieve and change in the future, you're inviting your people, to be a part of it.
With Headbands of Hope, my team and I wanted to be a part of ending childhood cancer. Success for us would be not being in business because there's a cure for kids with cancer.
I'd recommend ending your founder story with a future statement or maybe a mission statement - "I built ___ company with the hopes of ___." What is that north star that you want to achieve in your business? Invite your people to be part of it.
RECAP
Step 1 – How did it originate? What was the problem that sparked the solution of your business?
Step 2 – What were the first steps that you took? What did those early days look like?
Step 3 – What do you want the future to look like with your business? Invite them to be part of it.
Use the founder story you've created in emails, blogs, podcasts, whenever you're asked to say, "how'd you get started?" You have your answer. The founder's story will help make them feel less like a customer and more like a part of your team.
Maybe you're afraid of sharing your story because someone will take your business idea. People can always recreate what you sell, but they can never recreate the story in which it was made. When you tell your founder story, you're putting your fingerprint all over your business. Your story is your secret sauce, so start telling it.
What to Watch Next
Tips for Starting a Business: 5 Questions You Should Always Ask
Video Tips: How to Make Better Videos
Your certification
Share your
achievement
with the world