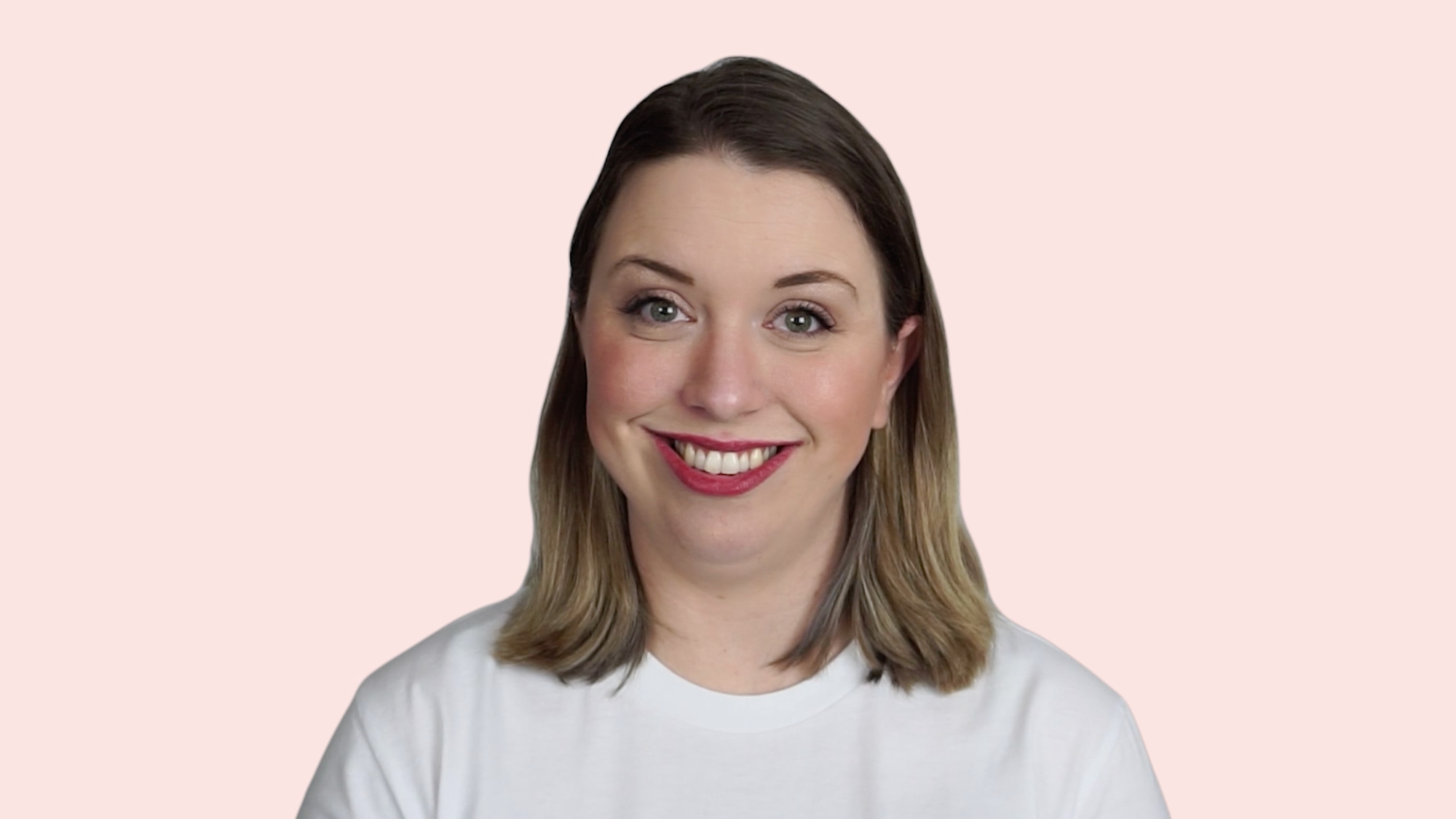 How to Write Opt-in Form Copy that Converts
Learn how to get more subscribers on your list with the right form copy.
In this course, you'll learn how to
→

Hook people into submitting your form

→

Give visitors the "oooh, I need that" feeling

→

Use the right CTA for optimal conversion
By the end of this course you can
→

Write an attention-grabbing headline

→

Create body copy that's clear and compelling

→

Increase your sign ups with more effective form copy
*What matters most in crafting the content within your opt-in form? How do you prioritize the most hard-hitting, valuable content to draw in your target clients so that they become customers?
There is no need to overthink writing your opt-in form after learning from Emilie Steinmann, the founder and CEO of Buoyant, a marketing agency specializing in building accessible websites for creative service providers.
Here's Emilie on creating opt-in form copy that converts:*
In this course, we're going to go through everything super important on your opt-in form. We're going to see your headline at the very top, you're going to have body copy, a button, and then we're going to talk about a couple of extra fun bonus tips.
Tip 1: The headline
When we're talking about the headline, that's your big in your face copy that screams, look at me! You want it to have lots of attention on this space. Your body copy is essential, but your headline will hook in that reader and say, oh my gosh, I need this. Of course, you are limited on the amount of space that you can have for this headline. So, it needs to be clear and concise, and it must have some personality.
One thing you can do to make sure that your copy is clear, concise, and still has personality is to use an easy formula. I offer formulas on my website as my opt-in form, so that's super helpful. I like to provide ones that say, the ultimate guide to blank in blank year. Some examples could be the ultimate how-to guide on Instagram Reels in 2021, the ultimate wedding planning guide in 2021, or the ultimate something in 2021. That brings people in and doesn't have a vast amount of personality, but it's clear what it is and when people are looking for what they need, this shows that they'll solve the problem.
The next piece of headlines is if you must wrap your text. We only have so much space on a website and only so much space within a Flodesk form to get your point across, and sometimes that means we have to wrap our texts to the following line. So, your headline is likely not going to be just on one line; maybe it's one, two, or three. Anything beyond that is just too wordy.
We're going to adjust our headline so that our power words are key focus words that hook people's attention, that is, on the left-hand column. I mention that because most people love to skim content, and when they skim, they're skimming the left-hand column from top to bottom. They're not going all into the depths of everything else, but if they want to see what the important stuff is, they'll look at the left-hand column and look for that transformation point there. If 'a million bucks' is your transformation and hooking phrase, then a million bucks should be prominent.
Tip 2: Body copy
Next, we're going to move on to body copy. Your job is not to talk about the features in this section of your opt-in copy. Your job is to talk about the transformation, the benefits, the good stuff that happens once this person opts-in and receives your amazing content. Ultimately, it comes down to what's in it for me? The body copy section is exactly where you want to put it.
Clear and concise is always key, but one fun tip is to mirror your customer's language and terminology. Use that voice of your target audience. Depending on where you live in the world, your customers, especially if you serve local clients and customers, they're going to speak differently. I live in the Upper Midwest. You're going to get a lot of 'you betchas' or 'oh, for sure' and 'don't you know.' That's common. If you go down south, you're going to hear a lot of 'y'alls,' and that's totally okay. The important thing is to embrace what you have and run with it. You are speaking to the people you want to work with, and you want to mirror the way they speak. So, ignore what you learned about textbook English and speak how you and your clients speak mutually.
One of my favorite parts about writing body copy for opt-in forms is that you can use simple words to convey a vast meaning. Right before you have your signup form, the name, email, and button, you're going to want to put a call to action sentence. In that sentence, you want people to understand exactly how easy it is for them to reach their goal, that transformation that you're promising. That can happen with two different words, only and just. Using 'only' and 'just' makes it feel like it's a simple process to get the content you provided, consume it, and implement it, only and just. I feel like these are two very magic words.
Tip 3: Buttons
I know buttons don't sound like an exciting thing, but they're essential. The first thing that you're going to want to keep in mind is that you're not going to want to have a button that is more than four words long, just don't. I always encourage people to write in the first person, I, my, me, that kind of thing. Sign up, register, download. These are fine, but what's better is when you include me as a reader and say, sign me up, save my seat.
Bonus tips:
Let's move on to a couple of bonus tips that I couldn't not share with you. First and foremost, Flodesk has the most incredible forms that allow you to customize with photos, no photos, they can be full page, and they can be embedded. As a creative professional, I have found that with a lot of the research that I've done in the marketing, branding, and conversion copywriting world, many clients are very slow-paced decision-makers that do not rely on facts, figures, numbers, and charts. They rely on word of mouth, testimonials, and reviews. They want to see and be able to put their feet in the shoes of that other person and what they've experienced.
In my case, I design websites, I write copy, and I love what I do. The people that want to work with me are other creative professionals, and so in my situation with my opt-in forms, I choose to put photos of people, faces of people using or experiencing my services. They can be stock images, they can be staged with a photographer, it doesn't have to be in real life since many of my clients are across North America, but you want to try to mimic something like that. For example, if you are a wedding professional, having photos of your couples you've worked with in the past or behind the scenes photos of you sitting at a table doing a consultation with them. Ultimately, in this bonus tip, I encourage you to look for pictures with people's faces of them experiencing what you have to offer and that transformation.
My favorite tip is to phone a friend. You can save yourself the headache of split testing and all this extra stuff by creating your PDF or your opt-in content, whatever that may be, creating your form and sending a version of that to some of the past clients you have developed relationships with. Send it to some colleagues that maybe are in your circle and know what you do. Don't send it to your family and friends and all these people that'll say, oh my gosh, it looks incredible, but they don't know what you do. They're not going to give you great feedback, but send it to people who have worked with you in the past or do a similar thing to you and are also in the same industry. Then get some feedback from them, and maybe they'll help you understand what things are not clear, what things are really not super enticing, and then you can save yourself some headaches down the road.
I am thrilled that I got to run through this learning with you today at Flodesk University, and this was the course on how to create opt-in form copy that converts.
What to Watch Next
How to Grow Your Email List Through Content Partnerships
How to Design Accessible Emails
Your certification
Share your
achievement
with the world