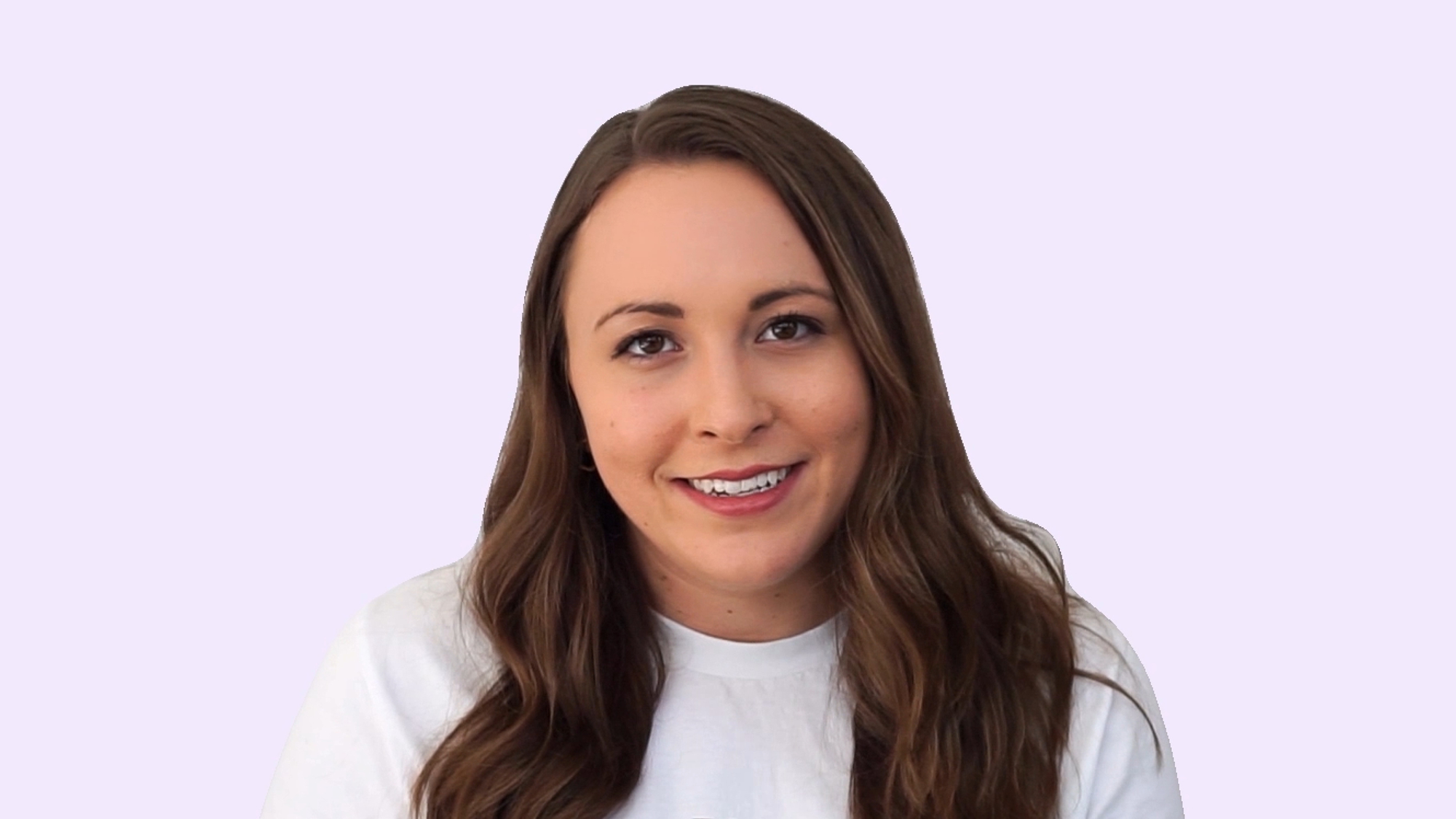 Strategies for Launching Your List: How to Build an Email List for Free
Learn tried-and-true strategies for how to build an email list for free, from mobilizing your audience to help you share about it to creating emails people want to read.
In this course, you'll learn how to
→

Create a lead magnet that solves a pain point

→

Add CTAs to your website and blog

→

Leverage social media
By the end of this course you can
→

Promote your lead magnet to get more sign ups

→

Mobilize your audience to help you grow your list

→

Create irresistible emails
Launching your email list should be fun and exciting. It can also be nerve-wracking. You are stepping into the public eye, seeking to gain subscribers to your new and growing email list. Let's keep it growing!
For this course, we have Natalie Franke, community builder and co-founder of the Rising Tide Society, to teach us how to build an email list for free. She breaks down the process with simple tips and strategies to employ when building your brand through email.
Here's Natalie on how to build an email list for free:
Today, we're going to simplify the process on how to build an email list for free. We all know email is an amazing tool and vehicle to growing your business.
TIP #1: LEAD MAGNET
A valuable piece of content that you share with your audience in exchange for their contact information. It could be anything from a pdf to an e-book or micro-course. Valuable content can come in all shapes and forms, but the goal here is:
A) it should provide immediate value
B) provide a solution to the real pain that your subscribers are feeling
The most successful lead magnets directly address a problem and not just any problem, but one that is very real and very present in your subscribers' lives. When thinking about a lead magnet to create, go back to problems, provide solutions, and ensure that it leads directly to your newsletter list.
TIP #2: ADD CTA TO EXISTING CONTENT
Add calls to action (CTA) that link directly to your newsletter list and existing content that you've already created. We often forget when we're launching a list to retroactively look back on places where we can incorporate our existing forms and that we've already made. Do a quick look at blog posts you've created, other pieces of content that exist on your website that might lend themselves naturally to a call to action to join the list.
Remember that a blog is a useful lead generation tool. It's a magnet for organic traffic and, through SEO, it can drive new people to your content and your site, but if a blog only serves to bring them in without a place to convert them to an email list, then it's only performing half its function.
By adding simple CTA's that either embed a form directly into your content or link them out to a place, they can grab value in exchange for that contact information. You can ultimately launch your list faster and gain new subscribers, and welcome people truly into your newsletter list right as they're developing a taste for your content.
TIP #3: LEVERAGE SOCIAL MEDIA
It's very often that business owners that are launching an email list for the first time, that they've been building their social media channels for much longer. We want to work with what we have. When launching your list, use your social media channels to directly attract new subscribers by sharing the value you're going to provide in your emails.
First, I recommend changing your bio link to your call to action tab, depending on the platform. Ensure that subscribers can easily access that form where they can input their information and receive value directly from you. Additionally, you can take advantage of the Flodesk public links that showcase what an email would like to tease out examples of email content you've been creating to people who may haven't subscribed yet. I love doing this on a feature like Instagram stories where I can talk about the email that I sent that morning, enable them to swipe up or click the link in bio to preview what that newsletter looked like. In order to get access to this, they're going to have to subscribe.
Using that Flodesk public link for emails that you're sending is also a fantastic tool to take advantage of social media to showcase what you have to offer. Remember to share your list on social consistently. It's not enough to mention it once when you're launching. It would help if you reminded your audience to deepen their connection with your brand, access valuable content, and learn more about what you have to offer. You want to position your email list as exclusive, something that only people who are really invested in your brand have access to. That little bit of captivating allure that you can provide early on will help people to lean in.
Another tip when sharing on social, that telling people to subscribe isn't enough. They're busy, and there are so many different pieces of content vying for our attention. Keep your pitch very clear on the value you provide in your emails and what they're going to receive on the other end. Saying hey, sign up for my newsletter when their inbox is already flooded with newsletters isn't going to convince them. But speaking to them, hey, in my newsletters, I share x, y, z, and it will transform the way you do what you do. Or, the value that I provide is just incredible. Here are some examples. Entice them with the value, not just the desire to learn more from you. You'll be surprised, but I think it ultimately will help with your conversion.
TIP #4: GET PEOPLE TALKING
You want to use your email list as a vehicle to mobilize your audience to share about what you're creating. First up, ask questions and survey your audience. Get to know exactly what they want to learn and gain from your newsletter. This will help you craft and tell incredible stories that will captivate your audience and more deeply connect with your content. It will also ensure your audience is bought in from the beginning. Like this newsletter is something they've been waiting for and longing for. Asking them questions and gauging them pre-launch is important.
Now, once you've launched your list, you're going to want to make sure that they're sharable images and graphics, examples of your lead list download options that your existing audience can access. You want to make it impossible for them not to share your newsletter. One way that I've done this in my newsletter is by putting doodles throughout my newsletter, cute little graphics that people love to download and post on their Instagram or repost on their stories. Creating a sharable graphic that Flodesk so easily allows me to embed into email directly helps people feel that they can take a little piece of that email to share it with their friends and family. Therefore, it ultimately spreads the word about my list and helps me to grow post-watch.
Other ways to get people to talk about your list include creating a buzz-worthy quiz, hosting a giveaway, or planning an event. However you do it, remember that you're the only one person. When you can excite other people to mobilize them behind sharing your list, you're going to amplify your efforts. Remember that getting people talking is one of the essential tips that I can offer you.
TIP #5: CREATE IRRESISTIBLE EMAILS
The best way to launch and grow your list is to create emails that people genuinely want to receive. Flodesk makes this incredibly easy. It makes the design as simple as clicking and dragging—no need to understand code or the backend of crafting a strong email. The platform does that for you. As you show up to create this communication, remember that you want it to be irresistible. You want it to be full of value and entertainment. You want it to connect with the person on the other side.
Creating irresistible emails is truly the secret to growing your list in the long-run. It will reduce unsubscribes because the people receiving it will be genuinely excited to see your email in their inbox week after week.
The best advice I can leave you within launching your list is not getting overwhelmed and not taking your eyes off your subscriber. Build each email with your subscribers' interest in mind. Remember, creating irresistible emails means leaning more deeply into what your subscribers want and understanding how they want to receive your content.
Thanks for tuning in to how to build an email list for free!
What to Watch Next
How to Write a Workflow Email Funnel
How to Grow Your Email List: Focus on Your Target Audience vs. Your Ideal Client
How to Use Flodesk Workflows to Automate Your Freebie Download
Your certification
Share your
achievement
with the world